Aluminum
Aluminum Extrusion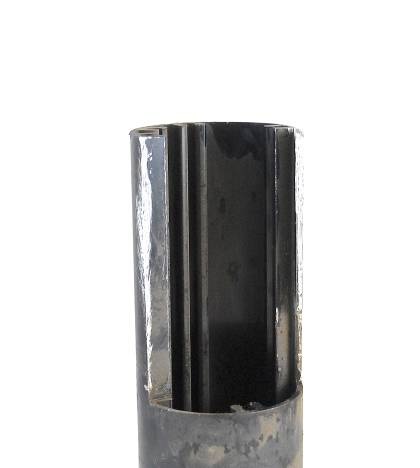 Aluminum that looks like it has been pushed or pulled through a mold rather than bent or stamped. Can be window and door frame parts or heavier material that looks pushed or pulled into shape as opposed to being bent or stamped. No other material present such as steel springs, weather stripping, or die cast or it will be purchased as sheet aluminum.
Thermal Extrusion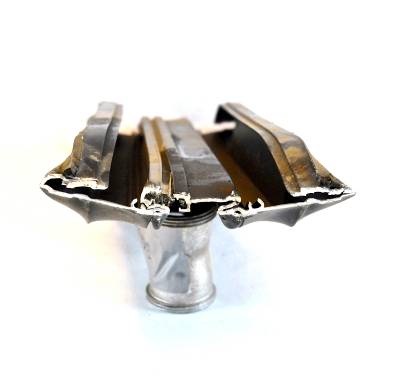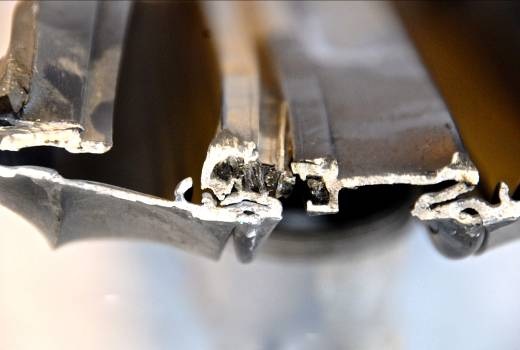 Aluminum extrusion with a vinyl or plastic strip molded into place that is usually difficult to remove. In many cases, you have to look at the end view to see it. This DOES NOT include fuzzy and/or rubber weather stripping you see on a household window and door frames.
Aluminum Wire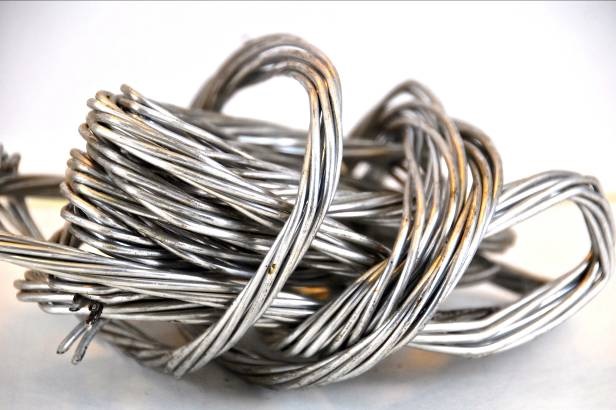 Old, unalloyed aluminum wire free from hair wire, wire screen, iron, insulation, and other nonmetallic items. Some aluminum wire may have a steel center core. In this case, the material is classified as sheet iron.
Insulated Aluminum Wire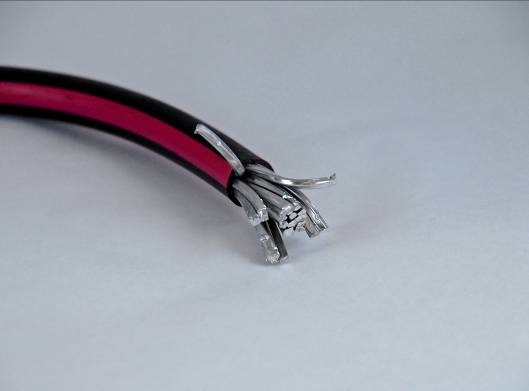 Aluminum wire with insulation present.
Aluminum Clip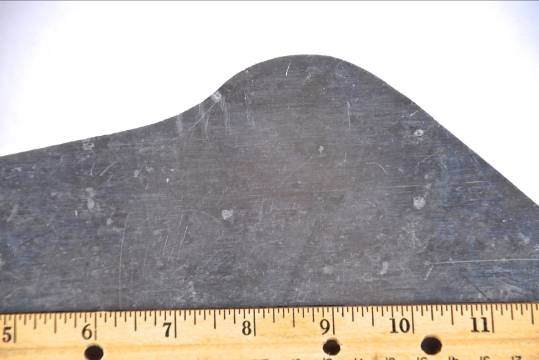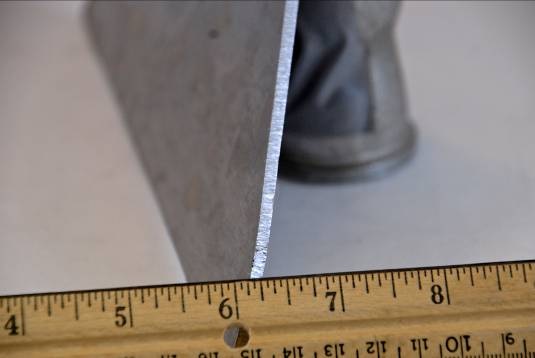 Clean sheets of aluminum with no other material present. Minimum .015" Thickness. Heavy aluminum channel and angle iron, clean tubular aluminum, diamond plate, window/door frames that are clean with all die-cast and steel inserts removed, and running boards with the sandpaper removed would all be considered clip. Powder-coated, factory paint is ok. Any additional paint will be purchased as a painted aluminum clip.
Aluminum Radiator

Radiators with aluminum coils and fins. If scraped, fins will appear silverish in color. The top and bottom pieces are usually plastic. Must not contain any liquid. These are purchased as sheet aluminum.
Aluminum Copper Radiator (Clean)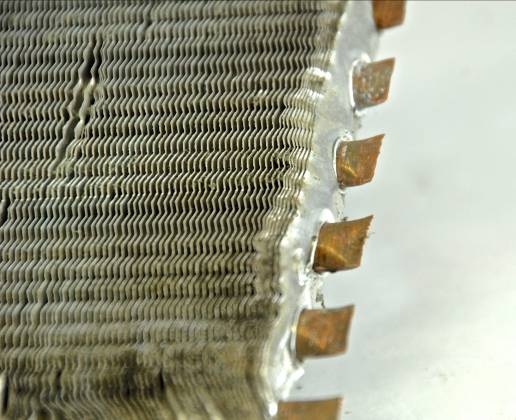 Radiators with copper tubing and aluminum fins that have the steel ends removed. Will be free of brass tubing, iron, and any other contaminants. Fins on occasion can be made of steel instead of aluminum, so be sure to check with your magnet. No fluids. If steel ends are still attached they will be purchased as unclean aluminum/copper radiators.
Aluminum Copper Radiator (Unclean)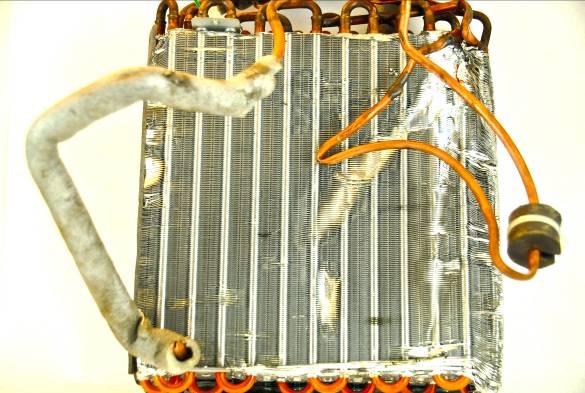 Aluminum Copper Radiator with steel ends still attached and/or contamination present.
Aluminum Sheet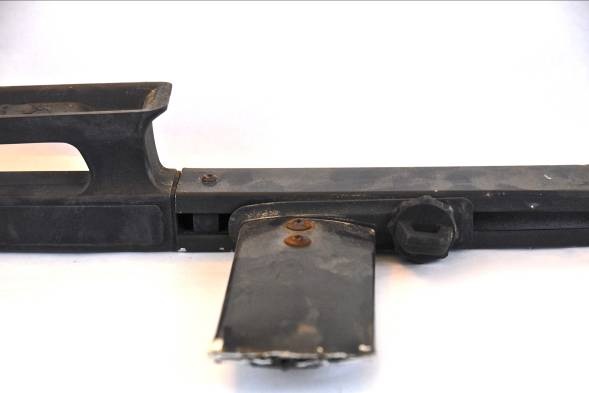 Aluminum that is too thin/light or contaminated to qualify as a different class of aluminum or is heavily painted. Aluminum with caulking, steel rivets, screws, nail, or other attachments would be classified as sheet aluminum. Examples include satellite dish, old lawn furniture with the fabric/plastic webbing removed. If steel attachments represent more than 5% of the total weight the item will be purchased as sheet iron.
Aluminum Wheels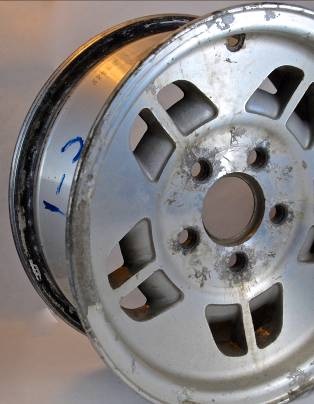 Single piece, un-plated alloy 356 aluminum rim with tire, wheel weights, inserts, valve stems, etc. removed. Entire rim must be aluminum in order to fall under this classification.
Chrome Aluminum Wheels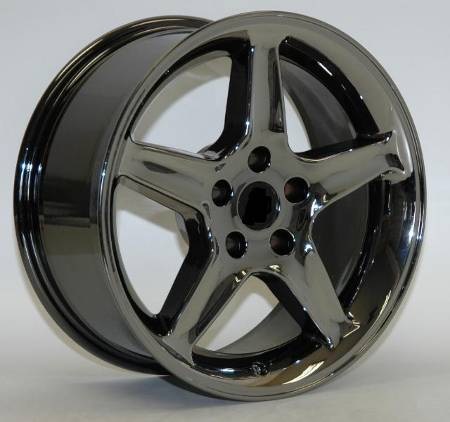 An aluminum wheel that is chrome-plated. The tire, wheel weights, inserts, valve stems, etc must be removed. Entire rim must be aluminum in order to fall under this classification.
Aluminum Truck Wheels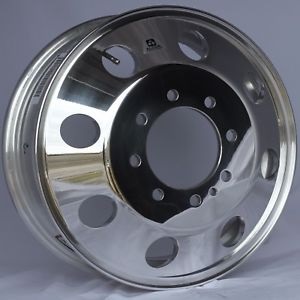 Alloy 6063 aluminum rim that is typically found on industrial trucks.
Cast Aluminum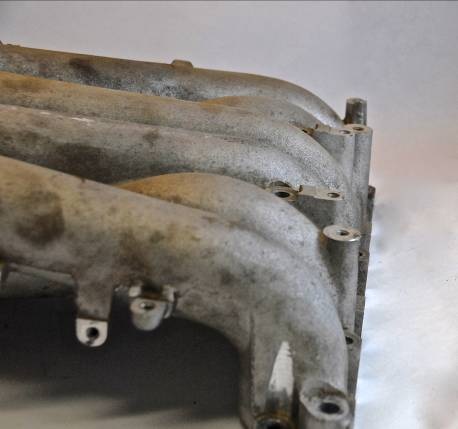 Aluminum casting with all iron, brass, and other contaminants removed. Oil/grease not to total more than 2%. Cast Aluminum can be almost anything that is CAST. Pots and pans with the contaminants removed, broken pieces of electric drills, cast machine parts, aluminum engine parts with steel rings removed, ETC, are all examples of Cast Aluminum.
Litho Sheet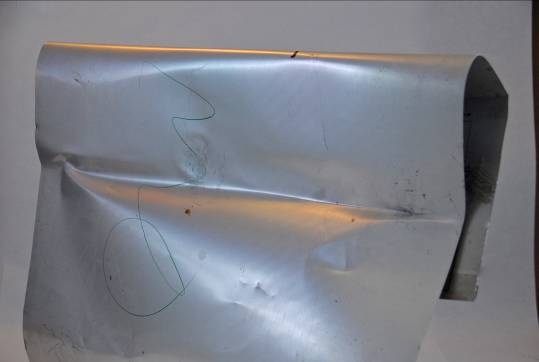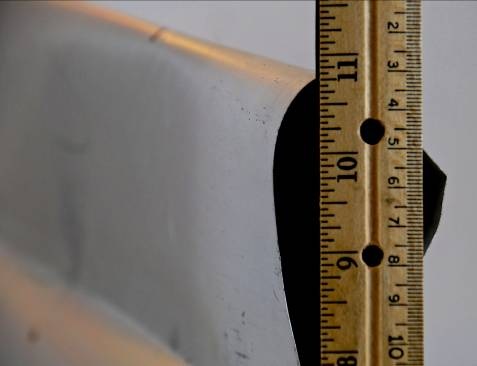 Consists of 1000 and/or 3000 series alloy. Used to print magazines/newspapers. About 1/32" thick with printer ink on one side. It should have no paper backing or dividers of any kind present.
Aluminum Siding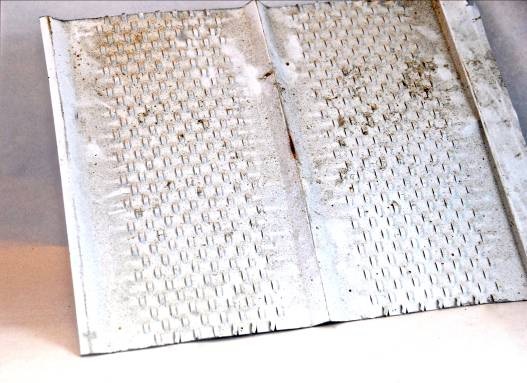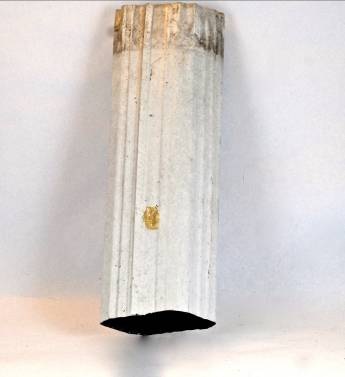 Clean, aluminum siding scrap. May have FACTORY APPLIED paint. Includes clean gutters, downspouts, soffits, and flashing. No steel nails or roofing can be attached otherwise it will be purchased as sheet aluminum or sheet iron based on contamination.
Irony Aluminum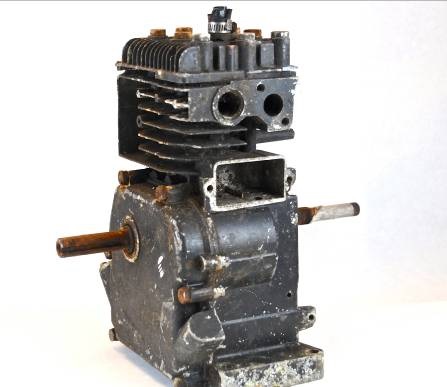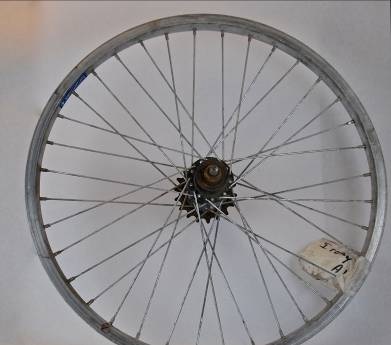 Irony Aluminum shall consist of assorted scrap aluminum contaminated with Iron, the aluminum content must be a minimum 60% and iron may not exceed 40%. Any more than 40% contamination will be purchased as sheet iron. Must be free of excessive plastics, oils, and fluids.
Aluminum Cans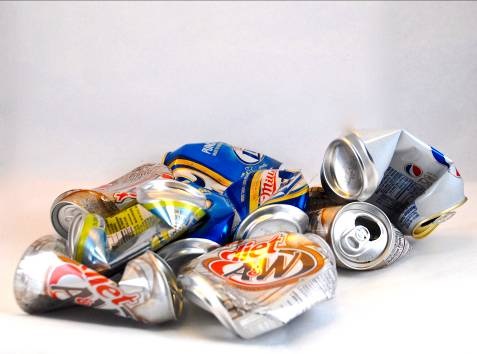 Common drink cans. Non-magnetic. Little contamination present. There is a standard 10% deduct for every can load to cover moisture and other contamination. More than 10% can be deducted if deemed necessary. This is to cover moisture and contamination other than cans. Cans may be crushed or loose.
Aluminum Screen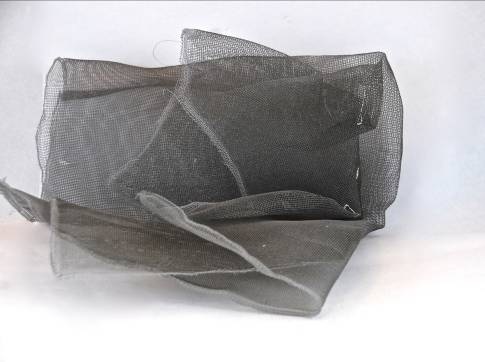 Self-explanatory – screen made of aluminum. Classified as sheet aluminum.
Aluminum Transformer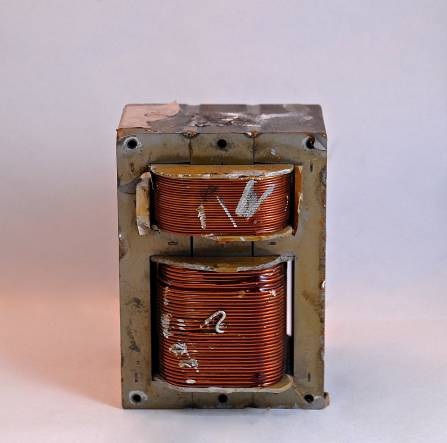 Transformer with aluminum windings as opposed to copper. Can be closed or open, like found in a welding machine. Must be DRY transformers, if they are tar filled they are considered sheet iron. If windings turn silver when scratched, then windings are aluminum.