Third Generation Lincoln Joins Family Business
Posted on April 2nd, 2004 at 4:05 PM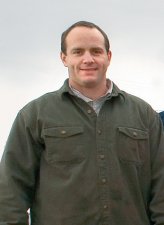 Jeremy Lincoln has joined Lincoln Metal Processing Company, Inc. Jeremy represents the third generation in the 60-year-old family metal processing and recycling organization.
Jeremy received his Bachelor of Science degree in Economics from the University of Wisconsin in 1996. Upon graduation, Jeremy spent two years as an arbitrage clerk with the Chicago Futures Group. In 1998 through 2000, Jeremy was an index option market analyst with Futrex Trading LLC then became a member of the Chicago Mercantile Exchange working as an equity index options market maker.
As vice president of Lincoln Metal, Jeremy's specific responsibilities include purchasing for the Erie Division, account management duties and logistics for the company's portable baling operation.